Don't get me wrong, when it comes to weddings, some things just have to be done the old fashioned way. We're not saying that you should send out your invites via Facebook, or ditch the wedding photographer for your selfie stick, but there are lots of ways that you can use today's tech to make sure everything goes smoothly on the big day. Whether it's to refine your budget or make life easier for your guests, here are 12 tech tools and tricks to help you pull off the wedding of your dreams!
Be Your Own DJ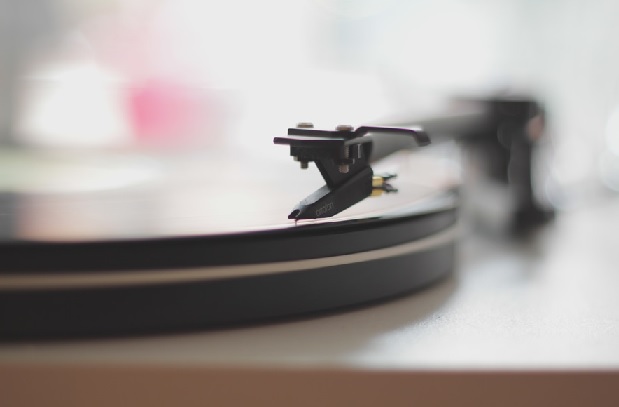 Let's be real here, how many of us have been to a wedding with a truly terrible DJ? While this cringey character has been seen as something of an essential at wedding receptions for many years, these days, more and more couples are opting out of the obligatory DJ hire in favour of their own playlist! Thanks to tools like Spotify, you can create your own party playlist with no trouble at all, the only thing you have to do is make sure you've got an adequate sound system to belt those tunes out of!
*Top Tip: Ask your guests to send you song requests via invite responses, or simply ask on social media. That way, everyone will get a chance to hear a song they love, and you should be able to get everyone singing and dancing at some point in the night.
Make an Online Gift List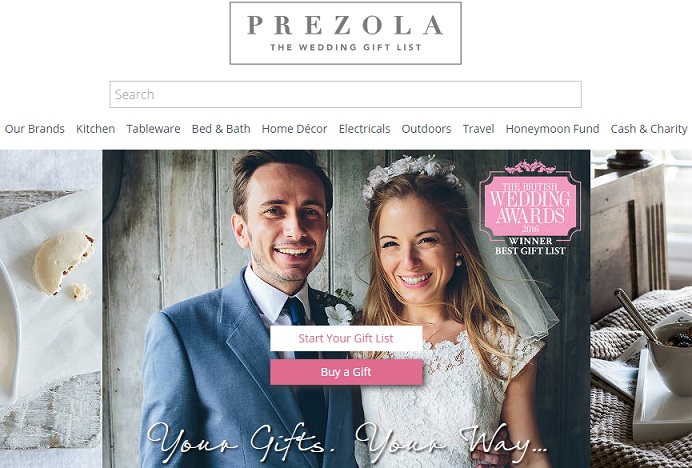 As the years progress, the traditional wedding gift system seems to get more and more out-of-date. Most couples will already have their own home together by the time they tie the knot, which means that fruit bowls and tumbler sets aren't really the best option for guests looking to congratulate the couple. Thankfully, even this somewhat redundant wedding tradition has received a modern update, thanks to sites like
Prezola
. With both a free and paid version available, couples can put together a list of items, which guests can then log-on and purchase for them - simple! It doesn't just stop at physical gifts either, guests can contribute to the couple's honeymoon fund or even donate to a charity close to the pair's heart!
Create a Wedding Hashtag
Want to extend your wedding event to social media? Why not create your very own wedding hashtag! That way you can see all the posts from your guests in one place, and even look back on the excitement surrounding your day in years to come. Need some help coming up with ideas? Check out these
wedding hashtag tips from Style me Pretty.
Share Your Photobooth Snaps on Facebook
Photobooths have to be one of the biggest wedding trends of recent years, as a growing love for film nostalgia combines with our compulsion for selfies. Giving your guests a chance to get-together and take some snaps with silly props in a limited time frame was always going to be fun, but it's also proven to be a fantastic way to provide keepsakes to help people remember the day. It's also linked perfectly with Facebook 'tagging' culture, as many of the companies who offer this service also allow the photographs to be directly uploaded onto the social network.
Create an Online Seating Plan - For Free
Having trouble envisioning your venue filled with guests? No problem,
All Seated
is here to help! Allowing you to be your own wedding planner, this amazingly useful tool allows you to arrange your event and floor plan from start to finish, even giving you a 3D view of the room. You have the ability to fine-tune the details to suit your exact room and table dimensions, giving you an incredibly accurate impression of how your event will look on the day. Y
ou can even import data from Excel and contact lists, so you don't have to worry about starting all-over again if you've already got a leg-up on your planning. Did we mention it's FREE?
Planning Woes? There's an App for That
From mindfulness to booking a taxi, there seems to be an app for just about everything these days! If you're a bride on the go who likes to have all the details in the palm of her hand, then
WeddingHappy
is definitely the tool for you! Available to
download from the itunes store
, this clever app allows you to organise your tasks and budget side-by-side, so you can access everything that needs to be sorted with total ease! There's even a handy countdown and task tracker, so you can see how much you've completed, and by when - perfect for those who love the satisfying feeling of ticking things off their to-do list!
Get Pinning!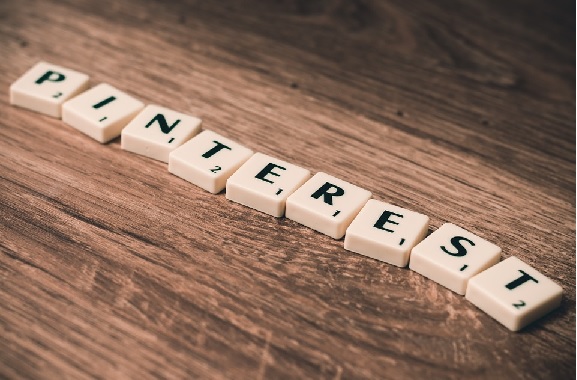 This one is something of an obvious choice, but it's earned a valuable place on our list nonetheless!
Pinterest
has to be one of the most useful, free online tools for wedding planning, particularly in the early stages! At the beginning of your planning process, you may be overwhelmed by all the ideas heading your way, or even have completely no idea what you want! That's where Pinterest is great, as it allows you to browse thousands of wedding images all in one place, as well as helping you keep track of inspiration you've found on other sites! You can also neatly divide each board by theme, item, or any other attribute you can think of, for easy browsing when you head back to your page. Check out the HenStuff Pinterest page
here
.
Keep all Your Guest Memories in one Place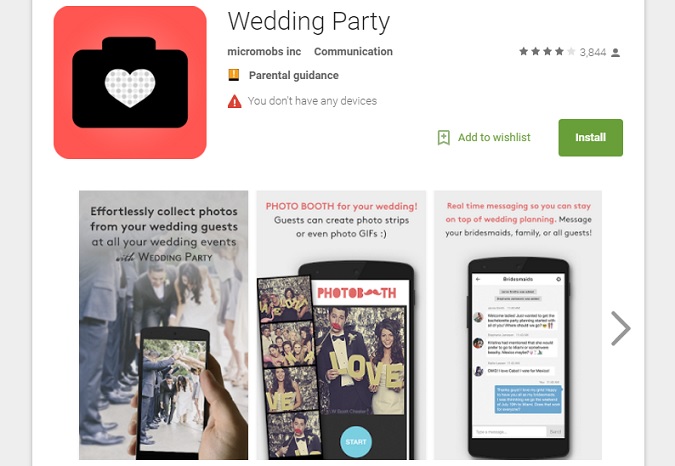 We've got another useful app for you, but this one includes your guests, and extends to the actual day of your wedding! In a similar way to our point about hashtags, the
Wedding Party app
allows you and your guests to keep all of your wedding news and photos in one place, with the advantage of being a little more private than Twitter and Instagram!
In the lead up to the wedding, you can organize your guestlist, and keep people who've downloaded the app up-to-date with all the important details. For on the day, it has lots of fun activities and tools to keep your guests occupied, providing a fantastic visual record for you to look back on. If you don't have the budget to splash out on a photobooth, this app also has its very own 'phonobooth' function, which allows you and your guests to create photostrips, and even make funny wedding GIFs! It's available from both the
itunes
and
Android
stores.
Use Tech to get Your Bridal Bod
Before we get onto this point, we think it's important to note that we are not in any way suggesting that you
have
to lose weight for your wedding. How you look and feel in your dress is completely down to the individual, and of course it's important to feel like the best version of yourself at your wedding, not someone else. That being said, it's undeniable that many brides choose to get in shape for their big day, which isn't really surprising when so much attention is centred on
the
dress! Luckily, these days you don't have to fork out a fortune on gym memberships and PTs to shape up, thanks to the multitude of
fitness videos
,
apps
and
wearable technology
available to help you along your fitness journey!
Add a QR Code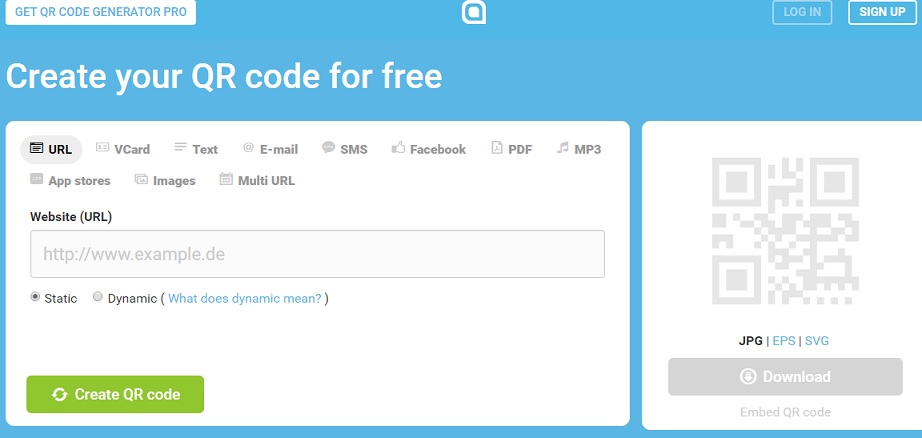 Use Free Online Graphics for Your Invites
Thrifty culture has truly thrived in the online era, thanks to crafty blogs and tutorials on sites like
Youtube
and
Pinterest
. This means that you can save money on getting your invites professionally designed and made, wither by making them yourself, or by downloading affordable/free template online, choosing your own font and graphics. We lose these above designs from
Wedding Chicks
which you can also use for place settings, signs and more, so your wedding will be completely coordinated in every way!
Last Minute for Weddings?
This tip certainly isn't for everyone, but if you're committed to keeping the costs down, or if you need to plan your wedding in a strict time frame, then this could be a great option for you.
Canceled Weddings
provides a service for couples from all over the world to buy and sell weddings, which means that you could save a considerable amount on the cost of your venue, if you take-on the booking from a couple who've cancelled. They also offer a range of last minute deals for specific dates, which include the venues themselves, as well as entertainment providers, photographers and more. Like we said, this won't be for everyone, but it's certainly worth knowing about if you're looking to nab a bargain!